Students between 18 and 30 years old, the main victims of Hamas (Le Monde)
A report published today by the French newspaper shows that the terrorist group has decimated especially young people and university students who are among the most liberal and confident in the Arab-Israeli coexistence. Undermining future prospects.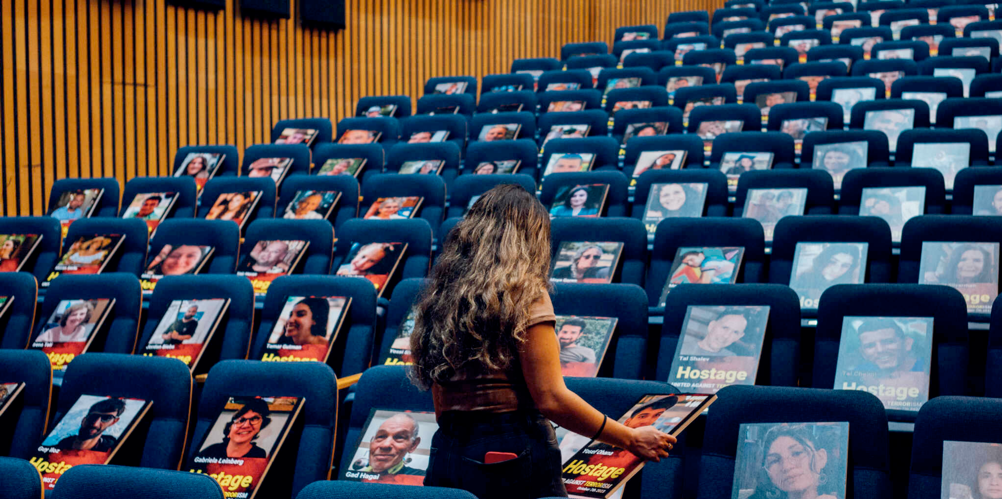 In the auditorium of Tel Aviv University, on every seat there is a photo of each of the 1300 dead and 200 hostages, victims of Hamas terrorism on the evening of October 7th (see photo).
"Le Monde" published a report today from the Israeli capital, in which it shows that the majority of those killed by Hamas are young people between 18 and 30, killed while carrying out their military service near Gaza (310 deaths in total), or participated in the rave party (250 deaths). Many of them had to return to university, where they were studying law, economics, psychology, cinema and communications. The newspaper shows that these young people in Tel Aviv are also "among the most liberal, often left-wing, not at all far-right, among the most tolerant and open to Palestinian rights." They were also the most critical of Benjamin Netanyahu's policies. The newspaper wonders whether the massacre will push the youth of Tel Aviv towards more extremist positions, making it difficult to coexist with Arab students, 16% of all students.
https://www.lemonde.fr/international/article/2023/10/23/guerre-israel-hamas-a-tel-aviv-les-mots-de-douleur-et-de-rage-d-une-jeunesse-traumatisee_6196137_3210.html