Democracy activists Xu Zhiyong and Ding Jiaxi sentenced on Easter Monday
Both have been human rights lawyers. Xu was also a university lecturer. In 2014, in prison for 4 years, Xu had become an avid reader of the Bible. On 2019, in an open letter he criticized the isolation policy for Covid of the Chinese government and requested to Xi Jinping to resign.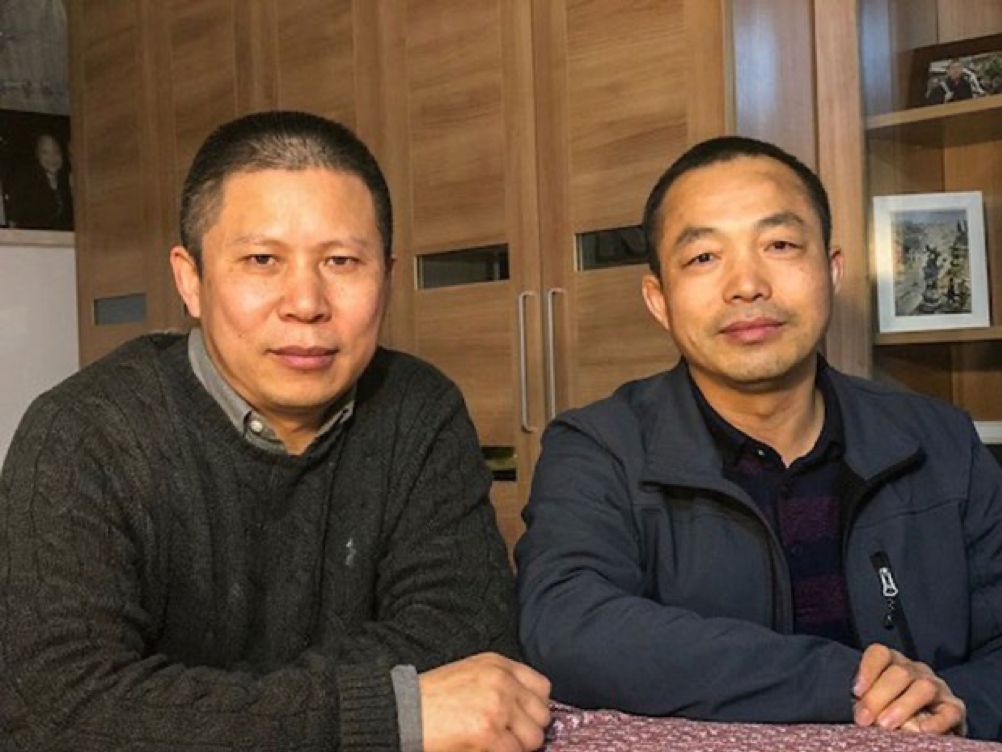 Hong Kong (BC) - On April 10, Easter Monday, two human rights activists, Xu Zhiyong (left in the photo) and Ding Jiaxi were sentenced respectively to 14 and 12 years in prison for "subversion of state power". The trial that took place in Linshu county (Shandong) was behind closed doors; possible witnesses were placed under house arrest; defense attorneys were barred from making statements to the press. During their entire imprisonment they had no visitors for long periods. According to his wife Luo Shengchun, now an exile in the US, Ding was also tortured in prison. Xu, 50, and Ding, 55, were arrested after attending a meeting in Xiamen (Fujian) with several pro-democracy activists in 2019. Xu, a former university lecturer, is the founder of the "New Citizens" movement, which sought to defend justice based on existing laws in China. One of his campaigns was against corruption – an ideal also of Xi Jinping. For this reason, Xu called on all Party members to publicly declare their wealth. For this he had already been arrested in 2014 and sentenced to 4 years in prison. In prison, Xu was an avid reader of the Bible.
During the country's isolation due to Covid, Xu wrote an open letter to Xi Jinping highlighting the problems caused by the total closure policy and calling on Xi Jinping to step down.
Ding Jiaxi is a human rights lawyer who believes in non-violence. In a statement released before their sentencing, they said: "To be a true citizen is to be a subversive. The quest for freedom and democracy is subversive. It is a personal honor to suffer for freedom, justice and love".
According to Ding, there are signs of "big changes" in China. For Luo Shengchun (Sofia), Ding's wife, "the imprisonment of Xu Zhiyong and Ding Jiaxi makes it clear that the government constitution itself has no value, not even to be used as toilet paper".
According to CNA, yesterday the Chinese foreign ministry said it knew nothing about the case of the two activists.
Let us pray for Xu and Ding and for the judges who sentenced them.